About Us
The Quote Company was founded in Perth, Australia in 2011 to generate quality sales leads at a time when residential solar installations were booming.
By 2012, we'd supplied more than 100,000 sales leads to more than 200 solar installers throughout Australia.
In 2013, we branched out to the US market and in 2015 opened operations in the UK and Ireland.
We believe we stand out from the competition due to a few factors: Our superior customer service and our dedication to making life easier for customers by taking the hassle out of finding reliable service providers. We make life easier for suppliers by delivering a consistent and reliable flow of sales leads – where and when they want them.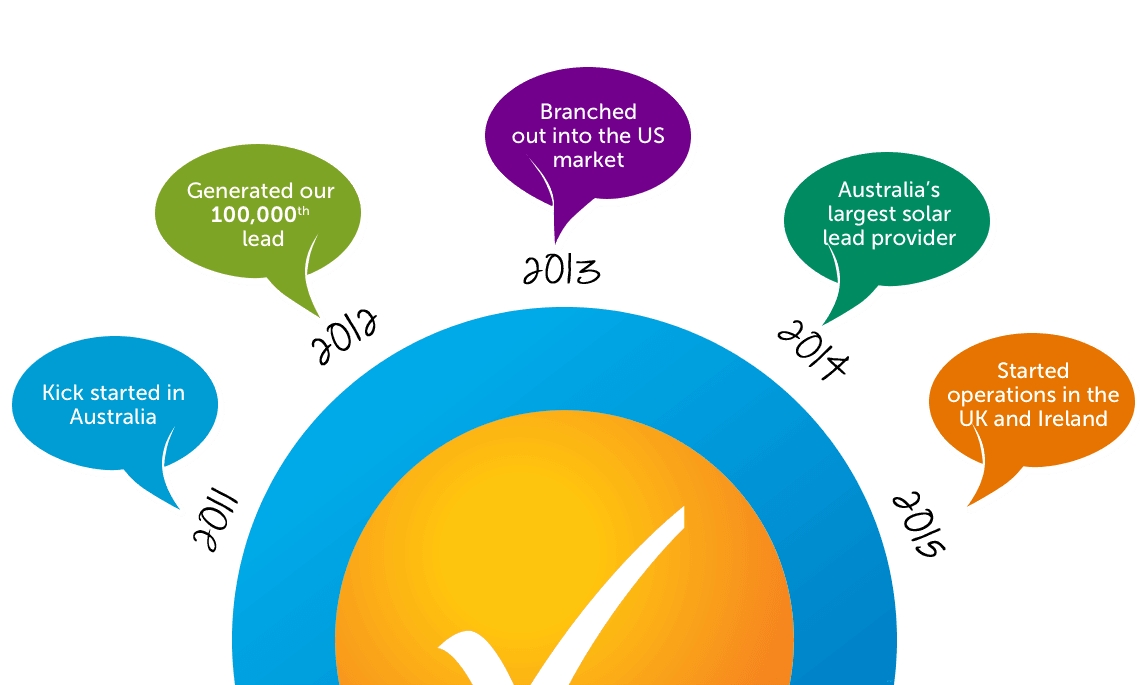 2011 – Kick started in Australia
2012 – Generated our 100,000th leads
2013 – Branched out into the US
2014 – Australia's largest solar lead provider
2015 – Started operations in the UK and Ireland
Share your thoughts and opinions with us
Don't just take our word for it
Take a look at some of our genuine, honest and unbiased feedback from happy customers.